When you start working with a landscape design consultant, you're going to want to have a plan. Knowing what you want to get out of your meetings helps you to make the most of your money. However, if you've never worked with a consultant before, it can be challenging to figure out where to start. How do you know how to ask the right questions?
We think that knowledge is power, but you don't know what you don't know. To make your landscape consult work for you, we compiled some of the most important questions to ask your landscape design consultant.
How much will my project cost?
For most people, money is center stage. Knowing how much your dream backyard will really cost you will help you manage your expectations. Chances are, your own estimates are at least a little bit off. Thankfully, this is where professionals come in. 
A landscape design consultant probably can't tell you the estimated cost of a project down to the penny. But, they can get pretty close. They take into consideration supply chains, cost of materials, labor, and more. Depending on what you want done, you can get an estimate from your consultant that is much closer to the mark than you set on your own. 
How long will it take to build this?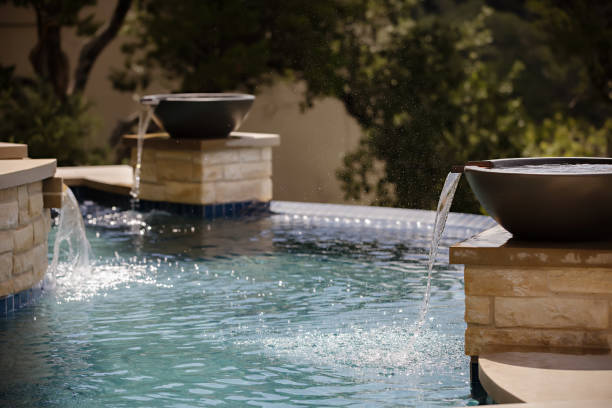 Another great thing to talk through with your landscape consultant is timeline. There can be an altered perception among homeowners regarding how long an outdoor project will take. For example, say you are looking to put a new pool in the ground. In your mind, this may be extremely straightforward. However, depending on the type of pool you want, the material and finishings, and current wait times on raw materials, your imagined timeline could be a lot different.
Landscape design consultants can give you expert insight into how long different types of projects take to complete. From patios, to pergolas, to pools, and outdoor kitchens, no two projects are the same. Furthermore, a great consultant can advise you on when is the right time to start a project in order to have it completed in your desired timeframe.
Is this feature possible in my space?
Everybody has their wishlist. However, not everybody has the expert insight to know if their dream backyard is even possible given the dimensions and specs of their current backyard. The unfortunate truth is that not every design will work in every space.
Sloped backyards present different challenges than flat elevations. Very small backyards come with their own set of constraints. Meeting with a landscape design consultant gives you the chance to present your wishlist, and have them tell you honestly if what you are looking for is possible. If the answer is no, they can help to suggest alternatives that you can bring to your initial meeting once you choose a design team.
What is the best material for my backyard?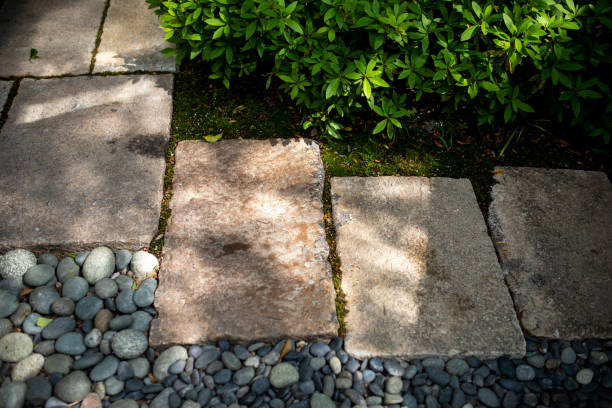 Not every climate can support the same set of materials. What makes sense in Southern California, might not make sense in a Midwestern state. With such a large variation in climate, things such as landscaping vary greatly by region. But it's not just plants that are affected–materiality should be considered too.
For example, areas with very little temperature fluctuation don't have the same risk of cracking or concrete disruption. Additionally, areas of the country that receive very little sun may not have much use for shade structures such as a pergola. Some materials fare better in one climate over another.
You can ask what materials and features make the most sense for your neck of the woods at your consultation. An expert will be able to give you insight about what to lean into, and what to avoid when talking to your designer.
When is the best time to start my backyard landscape design?
As mentioned, landscape design consultants are experts in the how, what, and when. Not only can they tell you how long a certain project will take to complete, but they can tell you when the best time to start it will be, as well. If you live in areas of the country where construction is possible year round, then start times can be more flexible.
Landscape design consultants can tell you when to hold off, when to go ahead, and when your timeline needs some work.
Reaching out to a landscape design consultant can be hugely helpful. Having an expert give you advice can be the difference between a project that ends up as a headache, and one that is smooth from start to finish. Knowing what questions to ask during your landscape design consultation allows you to feel confident moving forward with the right information. And at the end of the day, knowledge is a priceless asset.