Today we come to you with another post about olive trees. This week, we've been taking a look at one of landscaping's most popular plants of the moment–olive trees. From basic information to where to buy, find the information you need to successfully purchase and install olive trees in your landscaping. In today's blog, we'll discuss where to plant olive trees once you have purchased them.
Different people purchase olive trees for different purposes. If you are looking for a fruiting tree, then the location of your plant will likely be different than the options available for fruitless varieties. Furthermore, sun, climate, soil, and more can all impact where you can successfully plant your olive tree. Let's take a look at some of these factors.
Climate
Olive trees are famously known for loving heat, sun, and dry weather. In fact, this is a major contributor towards their popularity. In climates such as California, Texas, and Arizona, drought is almost a part of life at this point. To cope with such dry conditions, homeowners are leaning into plantings that can take the lack of rainfall. Olive trees fit the bill perfectly.
However, this also means that those of us in colder, wetter climates are unlikely to have much success growing olive trees. Generally, olive trees grow best in zones 8-11. They need ample sunshine, and overwatering will stunt or damage their growth. If you are in the midwest or east coast of the United States, consider looking into other fruiting varieties of trees.
Sun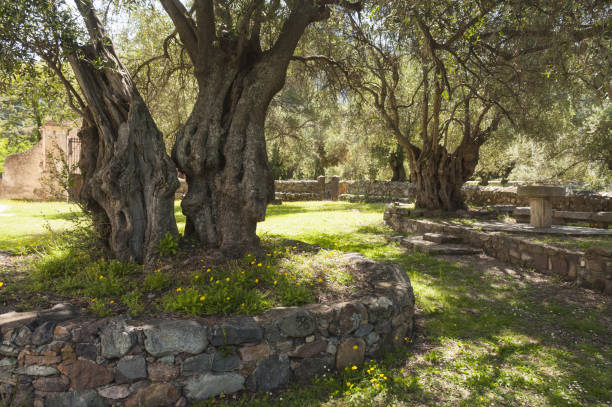 Olive trees need ample sun to thrive. This needs to be considered when planning your landscape design. An olive tree that is planted in an area of your yard that remains shaded by your home is less likely to become well established than one receiving the benefit of full sun.
In order to deduce what areas of your yard have the most preferential sun conditions for your plant, consult a landscape designer. They will be able to track the sun as it moves throughout the day. Taking this information into account, they can point out what areas of your property are best suited to an olive tree.
Aesthetic Appeal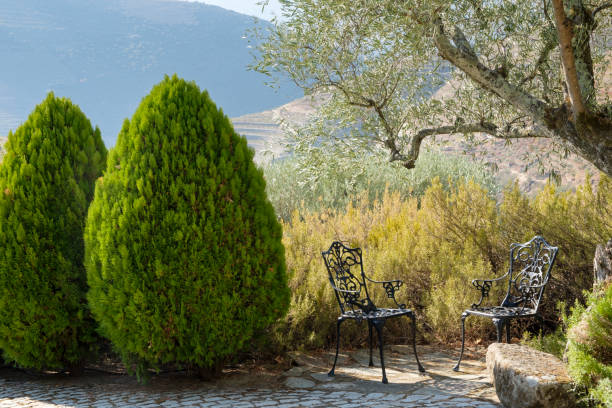 Not everyone can do the job of a landscaper. In fact, most of us would be foolish to try. From knowledge about soil conditions, to sun, to creating landscapes that are pleasing to the eye, getting the placement right in your outdoor space can be challenging. To ensure that your olive trees look seamless and complement your space, consulting a professional is the best move.
However, if you are looking to DIY your own landscape design, consider a few important details. Do not crowd your olive trees. Not only will this take attention away from their beauty, but it can hinder their growth. Think about color and texture. The bark and shape of an olive tree is what makes it so unique. From the silvery color to the twisting branches, it packs a punch while retaining an organic appeal.
If you are completing a full landscape redesign, then highlighting your tree with lights can be a great option. Uplights or spotlights will allow your landscaping to shine long after the sun goes down, meaning you can reap the benefits of your purchase day and night.
When in Doubt, Consult a Professional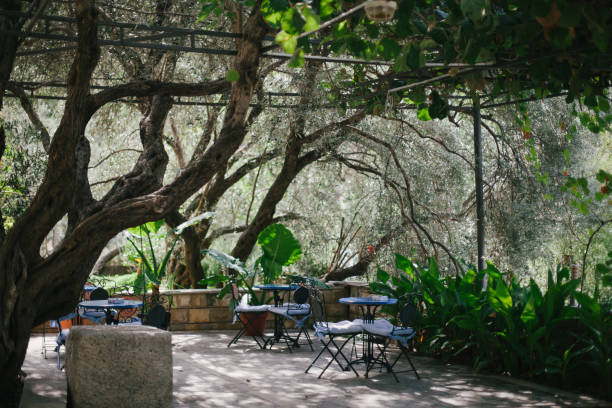 Getting landscaping right isn't easy. While olive trees are low maintenance plants once established, getting to this point can take some time and care. Not to mention, getting the placement right can be the difference between creating curb appeal and creating an eyesore you regret. 
When in doubt, consulting a professional is always the best choice. Landscape designers can offer expert consultations that provide you with insight and recommendations for less than hiring an entire team to do the job.