You can get almost anything delivered these days. Firewood is no exception! Firewood delivery services have begun popping up with increasing frequency in the last few years. And it makes sense! Whether you're too busy to run to the store, or you don't live close to a distributor, a firewood delivery service can save your next backyard bonfire.
However, new things can take some time to get used to. Not all delivery services are created equal. When it comes to firewood delivery, there are few main players we feel comfortable recommending.
Read on for our top firewood delivery service picks.
Cutting Edge Firewood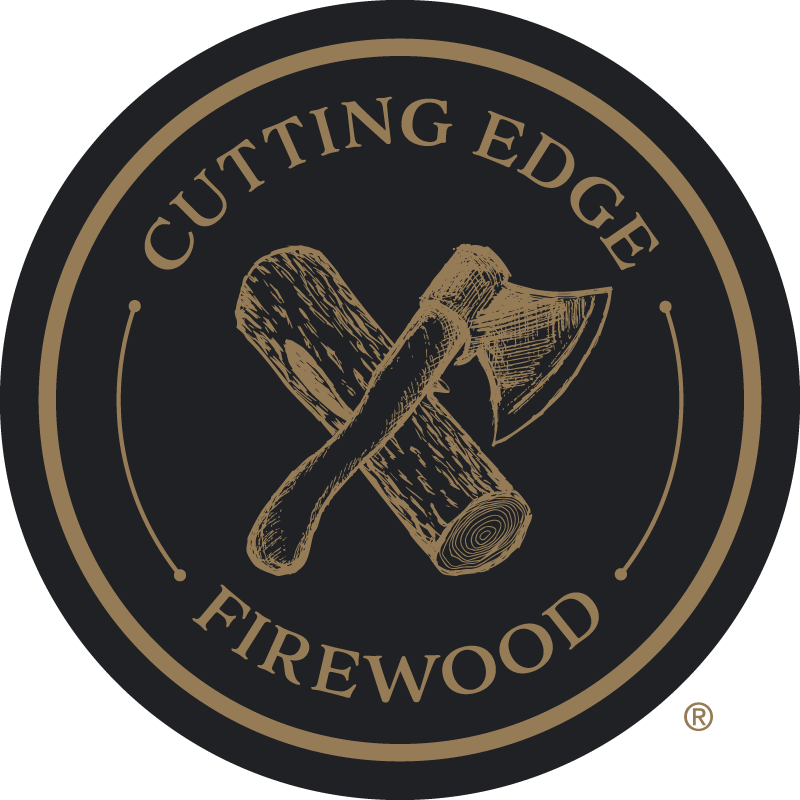 Not all firewood burns the same. A good firewood delivery service will first and foremost be concerned with the quality of wood they are selling. Cutting edge firewood is a Georgia-based company that focuses on kiln dried firewood. What is kiln dried firewood?
This firewood product is a special kind of firewood that is known for being easier to light, and burning longer. Kiln dried firewood also produces less smoke while burning than other firewood options.
The Cutting Edge website claims the company handpicks every piece of firewood that is delivered in your bundle. Bundles undergo a thorough drying process. Once cut, this firewood delivery service places their wood in a 48 hour exposure at temperatures of 250 degrees. This process helps to guarantee that all firewood bundles are delivered to you free of mold, bugs and pests, and other potentially harmful fungus.
Like many delivery services, Cutting Edge firewood is a subscription based service. While you can place a one-off order starting at around $50, a subscription will lower the price. Cutting Edge firewood offers specialized boxes that are tailored around certain activities or interests.
Have a wood burning pizza oven? Get your pizza oven wood specially delivered. If you're just looking to have a great bonfire, the fire starter packages will get you through a standard bonfire season. If you're looking to go all out, there is even an option to have full racks of wood delivered, for prices starting at $225.
Cutting Edge is a Georgia based company, though they ship nationally. However, local customers can benefit from a wider range of services outside of firewood delivery. Rent fire pits, or hire cutting edge to host the bonfire for your next big social gathering, including weddings.
Home Depot
Our next pick is less of an artisanal experience. However, if you're looking for a simple, affordable firewood delivery option, it's hard to beat Home Depot. One of the largest home improvement chains in the country, Home Depot has thrown its hat into the ring of firewood delivery services.
If you have a gas fire pit or stove, artificial logs can be ordered online and delivered next-day. Traditional firewood can be scheduled for similar delivery by calling your local store. Home Depot has more than 2,200 stores world-wide, so your nearest location is probably closer than you think. Some stores may even be able to offer same-day delivery for a fee.
Now, the firewood you purchase from Home Depot isn't quite on the same level as the kiln-dried, hand selected options available from Cutting Edge. However, Home Depot firewood is still low moisture and will burn quickly in any at home fire pit. Even better? Bundles are usually less than $10 a bundle (pre-delivery fee), and contain around .65 cubic feet of wood.
Firewood.com
If you're looking to support a local business and you live in the upper Midwest, then Firewood.com is a great choice for your next firewood delivery. Firewood.com is the online depot for Paul's Fireplace Wood. Unlike some other, more recent upstarts, this family run business has more than three decades of experience in dealing firewood.
Based in Minnesota, Firewood.com can ship wood commercially and to residential households all over the US. Its biggest perk is the wide variety. Unlike big box local stores, this firewood delivery service can hook customers up with varieties ranging from cherry hickory, to oak, maple, and birch.
All wood purchased from Firewood.com is free of disease, pests, and infestation. A box of firewood is similar in cost to a box from our first contender, Cutting Edge, at around $50-60 a box, and can be ordered by cord or in bulk quantities.
Tractor Supply Company
If you live within 25 miles of a Tractor Supply Company, then you can get same-day delivery of firewood for about $20. Started in the late 1930's, Tractor Supply Company precedes giants like Home Depot by decades. With nearly 1,800 locations across the US, you're probably not too far away from a location.
In terms of firewood delivery, bundles are simple and straightforward. Costs will run between $6 and $19 depending on the wood selected. Tractor Supply is known to source and treat firewood differently depending on your region of the country. If you have concerns about potential chemical treatment, let a representative know and they should be able to help.
L.L. Bean
L.L. Bean is more than your first stop for turtlenecks and winter boots. This well-loved outdoor company also has a hand in the firewood game. Made from pinewood, the company's kindling wood is free of any chemicals and additives. Whether you're just getting a fire started, or looking to keep your bonfire going for hours, L.L. Bean can connect you with not only the gear you need to have fun outdoors, but your next firewood purchase as well.
L.L. Bean sells firewood by pound allotments. 25 pounds will cost around $45, while 35 pounds will cost ten dollars more, at $55. You can get free shipping on orders over $50. However, if you need firewood stat, it might be better to go with another option. L.L. Bean ships in about a week, so plan ahead if you'd like to go this route.
General Delivery Services
If none of the above options are realistic for you, it doesn't mean you're blocked from getting firewood delivered. After all, if you've been to the grocery store or your local gas station, you've probably noticed some bundles on the sidewalk out front. What does this mean for you? If you are in range of a mass delivery service like Instacart or DoorDash, you're in range for a firewood delivery drop off.
Of course, you won't have much information about the source or quality of the wood. But a lot of the time, that's just not what's important. So if you find yourself in a situation where you need firewood, and you need it now, simply tack it onto your next grocery or convenience store order. Easy peasy.
What To Know About Firewood Delivery Services
Firewood delivery services work to ship great quality firewood directly to your home. Many appreciate the convenience of this service, as firewood is heavy, bulky, and can be a pain to carry home. Firewood delivery services are also beneficial for those in need of kindling or fire starters to help get their next bonfire going.
How much does firewood delivery cost?
The cost of firewood delivery services will vary depending on who you buy from, how much you're buying, and where you are located. Delivery from big box services like Home Depot will be cheaper, running as low as $20 including shipping. However, artisanal services like Cutting Edge will cost you between $50 and $250. For a better deal, try to buy from a local service or location to cut shipping costs.
Is it worth it to get firewood delivered?
All things considered, firewood delivery is a luxury service that is borne from convenience and cutting down the hassle of lugging heavy purchases across town in your car. For some people, especially those that like to stock up and don't have a natural supply of wood nearby, firewood delivery is well worth the time they save.
Still, for others it is far more practical to run to their local supplier in person and grab a bundle. What makes the most sense for your family will depend on your priorities. At the end of the day, if it makes you happy, then who are we to say no?